epi 2x08 called "the sins of the father"
When a mysterious warrior challenges Arthur to a duel, nobody could possibly predict the devastating chain of events that is set in motion – least of all the young Prince himself – as the magical family drama continues.
Arthur and Merlin soon find themselves on a strange quest at the behest of the beautiful Morgause. Through her, Arthur discovers a dark secret which could bring about the downfall of the kingdom...

Now who's betting Arthur is going to find out the truth about the circumstances of his birth at last? ASH did say that two of Uther's dark secrets would be revealed during the series...

I really hope it is that because it'll be fascinating to see Arthur's reaction. Will he be upset? Angry? I suspect his relationship with Uther will take a massive hit. What will happen to his attitude to magic? Will he see that his father's hatred of it is based upon guilt and hence become more tolerant himself? Or will he actually start to hate it after being fairly ambivalent before?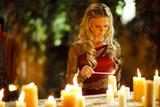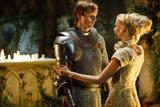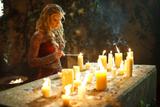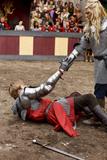 Photo are (C) BBC/Shine and were found at Merlin's Keep (
http://lhwo.hostrator.com/merlin
)
************