here promo pics for episode 2x07 called "
The Witchfinder"
Uther is determined to wipe out magic in Camelot once and for all, as the magical family drama series continues. This time, no one is beyond suspicion. He summons the most dreaded witch finder, Aredian, to Camelot – a terrifying man who will stop at nothing to uncover sorcery.
Gaius impresses upon Merlin how much danger he is in but Morgana needs no such warning. She's certain that Aredian will see straight through her and that she'll be burnt at the stake. Can Merlin protect Morgana and Gaius without ending up in the flames himself?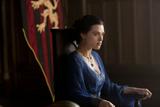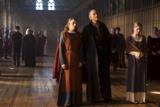 Photo are (C) BBC/Shine and were found at Merlin's Keep (
http://lhwo.hostrator.com/merlin
)
****************